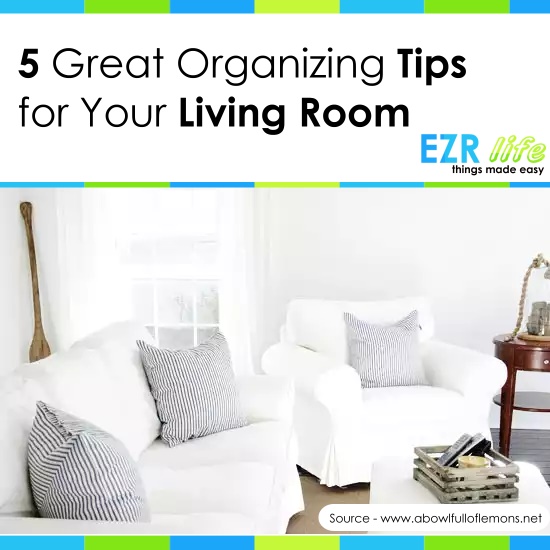 Organize your living room following these steps at http://www.abowlfulloflemons.net/2012/11/home-organization-101-week-11-the-living-room.html.
Here is a quick summary for you:
Containerize the remote controls.
Increase storage space by using an ottoman or a trunk.
Control clutter by storing magazines in a vintage (or new) magazine rack.
Use baskets to store blankets & other commonly used items.
Store candles & scentsy bars together in a drawer or basket, close to the warmer.