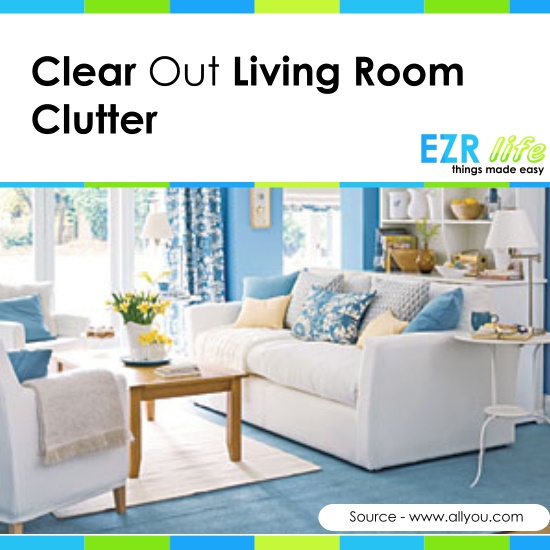 Check these easy tips at http://www.allyou.com/budget-home/organizing-cleaning/conquer-living-room-clutter to organize your living room.
Here is a quick summary for you:
Use the built-in baskets.
Stack magazines in a tray.
Get a kitchen caddy to hold remotes.
Stow toys in a built-in basket.
Keep supplies close at hand.
Stash your multimedia stuff.
Use retractable trays to snack safely.
Store everyday items in a lower tray.
Pile magazines on a lower shelf.
Combine trays to set up zones.
Use office accessories creatively.
Protect the table from food spillage.
Conceal your magazines, but keep them accessible.
Hide extra blankets in a photo box.